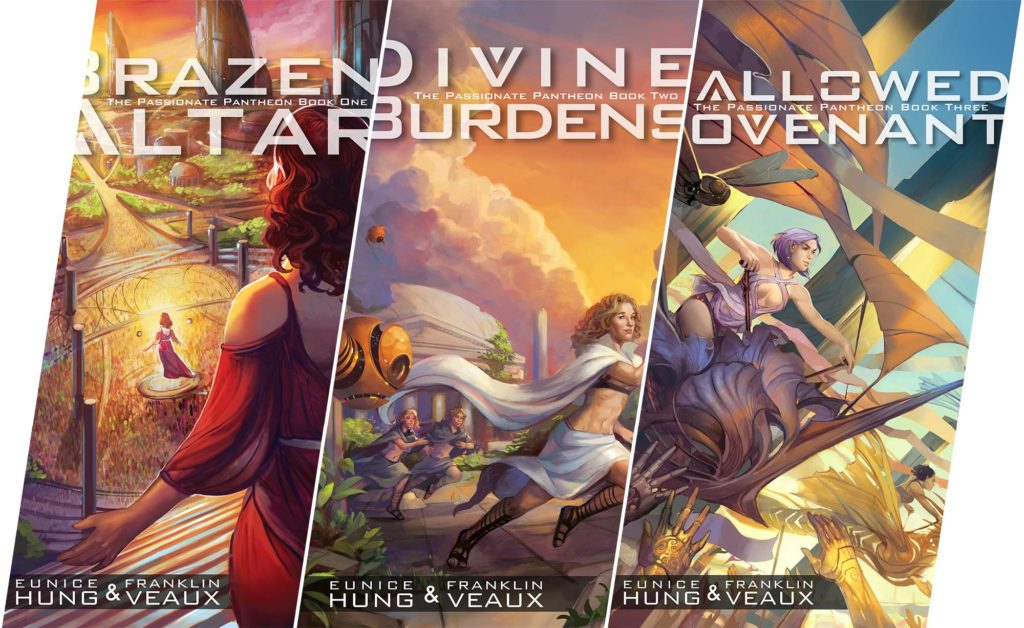 When we wrote our first novel together, The Brazen Altar, we knew it was an unusual story. We shopped the manuscript around to a number of publishers, all of whom said the same thing: how are we supposed to sell this? Erotica tends to be siloed — gay cowboy porn, D/s threesome werewolf porn, wholesome Amish porn — and there's not a lot of market space for erotica that doesn't fit neatly into a pigeonhole.
That wasn't going to work for us.
The world of the Passionate Pantheon is big, diverse, lush…and doesn't fit neatly into any silos. And that created a number of problems, not the least of which was figuring out how to get it published.
We wanted covers that suggested this wasn't conventional erotica. Sometimes, you can judge a book by its cover. Or at least people tend to, no matter how often they pretend otherwise. Most erotic book covers show carefully contrived poses designed to make the character a passive receptacle of sexual attraction, or even reducing the character to just a collection of body parts.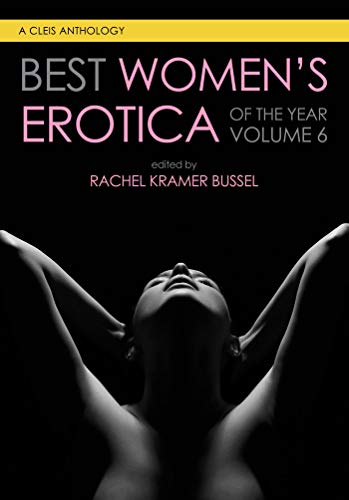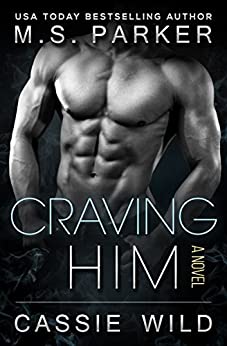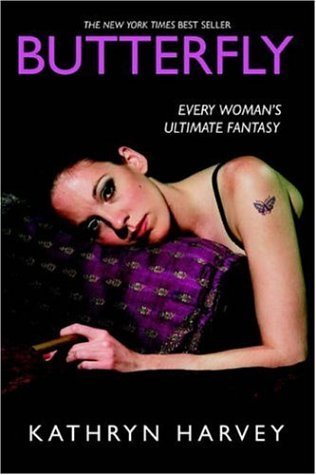 This…really didn't work for us.
With our covers, we wanted to change the formula. We wanted covers that were pretty (and I think we hit the mark — we have the most beautiful porn out there, Change My Mind!), but more than that, we wanted covers that show characters acting with agency, not passive receptacles.
One of the key things about the Passionate Pantheon books is these are not stories that have sex in them. These are stories told through sex. There is a lot of sex in these books—way more than you'll find in most erotic novels—but the sex isn't added to the story, the sex tells the story.
There is character growth during sex. The reader learns about the characters' motivations and values through the sex. You learn about how the world works through sex. The sex isn't gratuitous; it's integral to the plot.
This does create problems. A lot of folks who read erotica tend to glaze over during the sex scenes, and if you do that with these books, you'll miss important plot points and character development. (In fact, stay tuned, we plan to write an entire blog post about that.)
We wanted covers that communicate that idea. We wanted our covers to show the characters as active, fully realized people, operating with agency. Doing, not being done to.
The cover for Brazen Altar isn't like any other erotic novel we've seen. In tone and style, it owes more to its utopian sci-fi roots than its erotica half. It calls back to the Golden Age of science fiction, when anything seemed possible.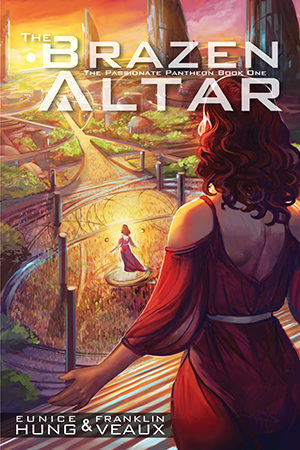 The same artist did the covers for the next two novels, Divine Burdens and The Hallowed Covenant.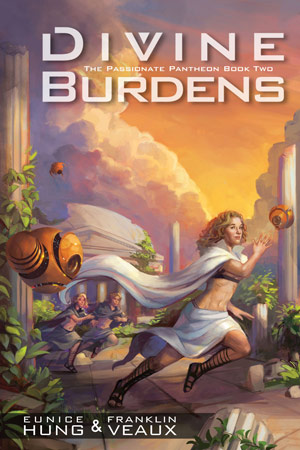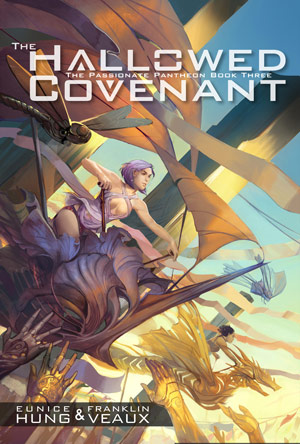 You'll notice we kept a fairly similar golden-y colour tone for each of them – even the horror-themed ones. (We're doing something unusual with this series: odd-numbered books are straight utopian, while even-numbered books are way darker). That, too, is a deliberate choice in contrast to the darker black/red/purple/grey types of colours you see on most erotica covers. These books are going to glow on a display shelf.
We oohed when we saw them. Hopefully you did just now too.
Most importantly, every single one of our covers shows the character(s) in the midst of doing something they chose to do. They're active, they're engaged, and they're not just there to be sexed upon. You'll have to read the books themselves to find out exactly what sexing is about to happen, of course.
We're incredibly proud of what we've made. And every cover just keeps getting better and better. I think we hit the mark pretty spot on.
What about you?