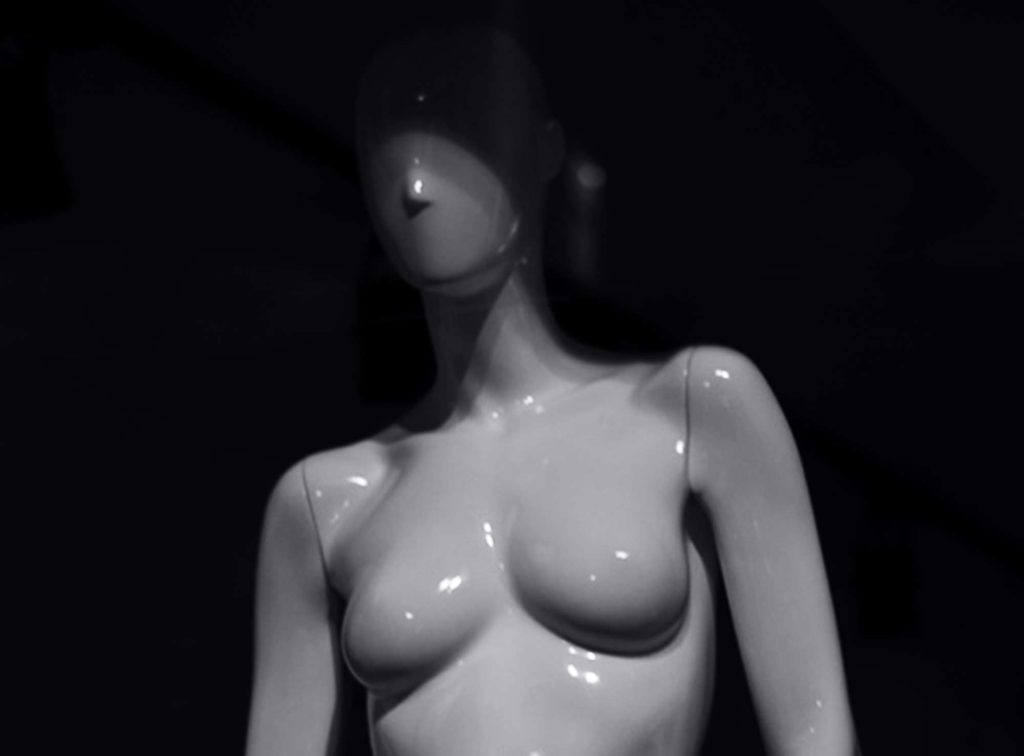 When we started Divine Burdens, the second Passionate Pantheon novel, we consciously set out to write erotic horror. And yet, despite that, the characters in Divine Burdens have lives that are, in any objective sense, better than ours. They have a far higher standard of living than even the wealthiest people in our world, they do not age, they don't die unless they choose to, they never want for anything, and any illness or injury can be fixed in a matter of hours. This applies both to the protagonists, who are at the center of the horrific events, and to the most minor of background characters.
So how can such a world be horror?
Horror is relative. Horror depends on the perceptions of the person seeing it. The even-numbered books in the Passionate Pantheon series are unmistakably horror, and readers of the books will recognize them as such, but here's the thing: the characters in the stories would look upon our real-world lives as unending horror. A simple description of our world, and the capitalist political structures so many of us are caught within, would seem, to them, like the worst, most exaggerated Randian satire. How, they would wonder, could such a world possibly survive or function? How do people accept this? The elements we see as horror in the novels, the residents of the City accept as normal and ordinary, but the things in our world that would horrify the residents of the City, we see as normal and unremarkable. And not just the things related to our primitive technology, such as our short lives and our crude medical care. Technology aside, we routinely normalize things that, seen from the outside, are quite astonishingly awful.
Part of the reason we use sexual horror in the even-numbered novels is to hold up a mirror to the horror around us in our everyday life. There's an inverted symmetry between the novels and reality: we in this world are horrified, disgusted, or fascinated by sex but quite blasé about violence, whereas the residents of the City are quite inured to sex that we might see as horrific or excessive, but utterly appalled by violence, and particularly non-consensual violence.
In the fourth novel, tentatively titled Unyielding Devotions, many forms of quasi-non-consensual sex are woven into the fabric of society. It's entertainment. It's part of the justice system. It's religious observance. It's built into the system of wagering and bondslavery present in the darker Cities. It's the only form of barter or currency that means anything.
She offered her hand. "Hi! I'm Lanissae. I don't think we've met."

"Royat." He shook her hand. "This is only my second party. I came here for the first time last month. I agreed to serve as entertainment at this party, so here I am."

"Royat." She inclined her head. "It's lovely to meet you! This is my fifth time as a cage entertainer. Do you know what to do?"

"I think so. Jakalva explained it to me."

"Good." A door in the round cage folded upward. Lanissae stripped, then stepped nude into the cage. Royat undressed somewhat more awkwardly and followed her. A drone flitted down to whisk away their clothes. The cage door folded back down. The woman who had given Jakalva and Kaytin their vials approached the cage, moaning with each step. Her tray now held only four vials, two bright red and two deep turquoise.

"What's happening?" Kaytin asked Chasoi, who stared at Lanissae and Royat with bright, hungry eyes.

"They'll each take two Blessings," Chasoi said. "The first one ensures their bodies will remain physically aroused no matter what happens to them. And the second, well, that's the magic."

"The magic? What does that mean?"

"One of them," Jakalva said, "will become inflamed with desire beyond all reason. Are you familiar with the Blessing of Fire?"

"Yes," Kaytin said.

"It is like that, but more violent. It removes inhibition and obliterates self-control. The other does just the opposite, causing intense aversion, repulsion even, to the idea of sex. The cage makes sure neither of them can escape."

"Oh." Kaytin blinked. "So whoever gets the first vial will—"

"Yes. But that's only half of it."

"Half of it how?"

"That's the beauty," Chasoi breathed. "The moment either of them has an orgasm, they switch. Whoever was needy becomes averse. Whoever was averse becomes wild beyond control. They stay in the cage until they collapse from exhaustion." Her eyes glittered.

—from Book 4, Unyielding Devotions
We suspect a lot of folks might be uncomfortable with this form of entertainment, and reasonably so. The people who volunteer as cage entertainers at Jakalva's parties know what they're getting into and do it voluntarily, completely uncoerced, but the experience they have in the cage is erotic horror. To us, anyway. (And even in the City, only a very, very, very small number of people would ever sign up as cage entertainment. Especially more than once.)
We know people will find this scene uncomfortable. Hot, we hope (and Franklin might volunteer to do this, were it possible!), but uncomfortable. Maybe even disturbing.
But take a step back, and take sex out of the equation for a moment. In the real world, people engage in violence as sport all the time, and it's completely normalized. Boxing, MMA fighting, ultimate fighting…we do these things for entertainment, and we don't have biomedical nanotechnology. People are permanently injured in the boxing ring. People die in the boxing ring—all for the entertainment of spectators. People have been permanently injured in American football games. Children have been permanently injured. That never happens in Jakalva's cage. The residents of the City, the same ones who would be entirely unfazed by the sort of casual, offhand sexual violation that happens at one of these parties, would be utterly horrified by a boxing match. If you stop and think about it, the fact that most of us in this world aren't horrified by the idea of brutal fistfights (or the myriad of other sports that require a huge amount of equipment to protect you from your fellow players) as organized entertainment is…a little weird. Maybe even a bit…disturbing?
We use the sexualized horror of Divine Burdens and Unyielding Devotions to illustrate the weird absurdity of the way we in this world see non-sexualized violence.
In the novels, people watching the sexual entertainment become aroused by it, and there's no shame in that; it's considered normal and expected. That, too, might be disturbing to readers, the casual way people get aroused watching what happens at Jakalva's parties or during public punishments at the Temple of Justice…but doesn't the same thing happen in our world? People become enthused, excited, aggressively riled up watching MMA fights, even knowing that the competitors might be killed or maimed. Doesn't that seem…kind of strange?
In the real world, people would probably not be allowed, legally, to consent to what happens in Jakalva's cage. Yet the residents of the City might also find themselves quite shocked by the way people in our world consent readily to things that will change the course of their entire lives. Consent is treated quite differently in the City than it is in our world (and we've talked about that extensively already), but one of the crucial things about consent in the Passionate Pantheon universe is that it is always, always limited in duration. There is no such thing as a contract with no end date.
The people in Jakalva's cage consent to be in the cage for the duration of the party…and that's it. There's no indefinite-term contract, no expectation they will do it more than once. People who agree to terms of bondslavery cannot remain a bondslave for any length of time beyond one day short of a year.
In the real world, we allow teenagers to sign contracts with the military that are binding for years. Athletes on a scholarship may be expected to sign contracts specifying they will continue to compete even if they don't want to. Professional boxers can retire, of course, but if they do, they lose their means of support…something else the residents of the City would find horrifying. "If you choose to stop getting beaten for other people's entertainment, you may lose access to the resources you need to survive, and that's okay with you??!" (To the residents of the City, the idea you'd need to do anything you hate doing, merely to survive, would be a horrorshow; the idea that people might do things involving violence because they need to do so in order to survive would be unimaginably horrific. There's a reason the people of the City refer to our age as the time of Darkness!)
So yes, we do expect readers of Divine Burdens and Unyielding Devotions to be uncomfortable, even discomfited, whilst they read. Aroused, too, we hope—we were aiming for erotic horror that's, well, erotic, after all.
But if the idea of a society that treats quasi-consensual sex as sport and entertainment makes you uncomfortable, perhaps it's worth reflecting: why doesn't a society that treats violence, and specifically violence that can't simply be erased by a brief stint in a medical pod, as both entertainment and an acceptable societal tool of conformity make us all viscerally uncomfortable in the same way?