It's that time again! Preorders for the second book in the Passionate Pantheon series, Divine Burdens, are about to go live on crowdfunding site Indiegogo!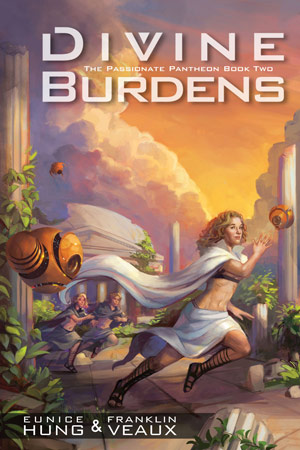 For those of you who loved The Brazen Altar, this book is a bit of a switch. It's still based on all the fantastical, Utopian concepts from book one but now it turns them on their head—it's the first "tock" of the "tick-tock" swing between light to dark that we've talked about before. Divine Burdens is dark erotic horror, with all the tentacles, sacred parasites, and Blessings to inspire desperate madness and terror that you could possibly want.
And you can get it ahead of the publication date!
Plus you can get a limited edition silicone kazoo ball gag inspired by the drones from the Passionate Pantheon universe! No, that's not a joke (although it is hilarious)…more on that down below.
The crowdfunding for The Brazen Altar was a smashing success. We were really blown away by the response, and you have no idea how much we appreciate all your support! You've helped the book succeed even though it was banned from Amazon for 'sexual content' (though Amazon was perfectly fine with Divine Burdens, go figure). We sometimes wonder if Amazon is okay with such literary works as Doctor Daddy I'm Fertile!, Stretched by Daddy at the Waterpark, Following Her: A Stalker Romance Book 1 of 4, and Big Daddy, Bad Babysitter but didn't like The Brazen Altar because we're trying to explore ideas about what a society might look like freed of Puritanism and capitalism…? Seems as good a reason as any, honestly. (Perhaps we'll write about that later, drop us a comment if you might be interested in seeing that blog post!)
To help celebrate, we're hosting a free virtual book event where you can chat with us, ask questions, and talk philosophy or writing or whatever else you like. The first virtual book event we did was supposed to last an hour and a half but ended up running four and a half hours because it turns out fans of the Passionate Pantheon have just as many curious and fascinating thoughts as we do! It was an absolute blast, and we've been dying to do another ever since.
We hope you'll join us Saturday, July 17, 2021 at 11:00 AM Pacific time/7:00 PM London time. You'll need Zoom. You can find out more (and sign up to be added to our infrequent mailing list) here:
https://passionatepantheon.com/virtualbooklaunch.html
Everyone who shows up will also get access to a secret perk when the crowdfunding launches—it won't be available to anyone else!
We love connecting with fans of the world. We've had tremendous fun exploring a huge range of ideas, and we'd love to know what your favourite element is too! We're looking forward to what you think of the next several books in the series; book 3, The Hallowed Covenant, is finished, and we just completed the first draft of book 4, tentatively titled Unyielding Devotions, last week.
Building and exploring this world has been a real roller coaster for both of us, and we're so glad so many of you have chosen to go on this journey with us. Let's keep breaking down genre walls together!
Oh, and that kazoo ball gag? Don't worry, we didn't forget. We know you're all agog to hear more!
Have you ever wanted a semi-sentient drone in your mouth? Have you ever wished your sub could not speak, but could only make strange squawking sounds, maybe even play you a weirdly off-tune version of Für Elise as their safeword? Have you found it impossible to meet your spank-honk needs? This crowdfunder has you covered!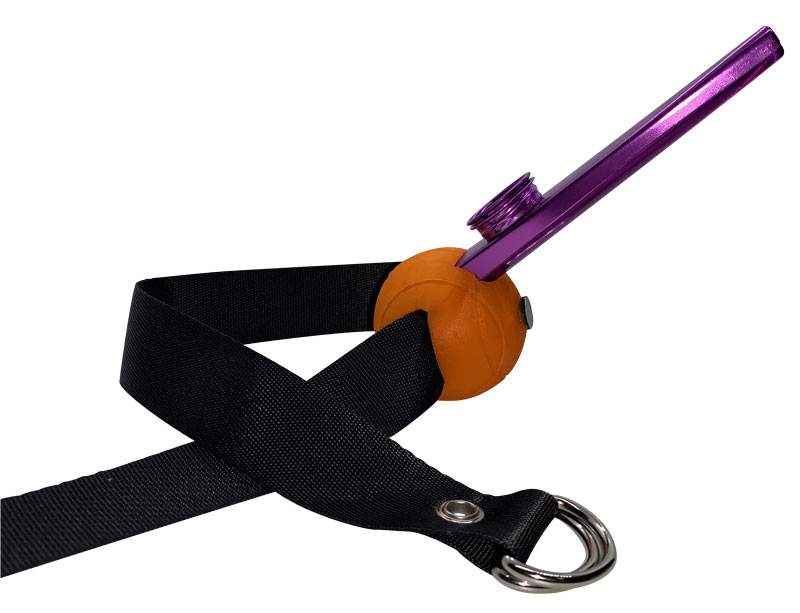 Handmade of high quality 100% body-safe platinum-cured silicone, with an all-metal kazoo, we can almost guarantee you will be the envy of your next party (or at least at the centre of a fascinated, if aghast, crowd of onlookers). Based on the design of the drones from the cover of the book, this version is limited edition and only available on the crowdfunder. You know you want to…honk your pleasure.