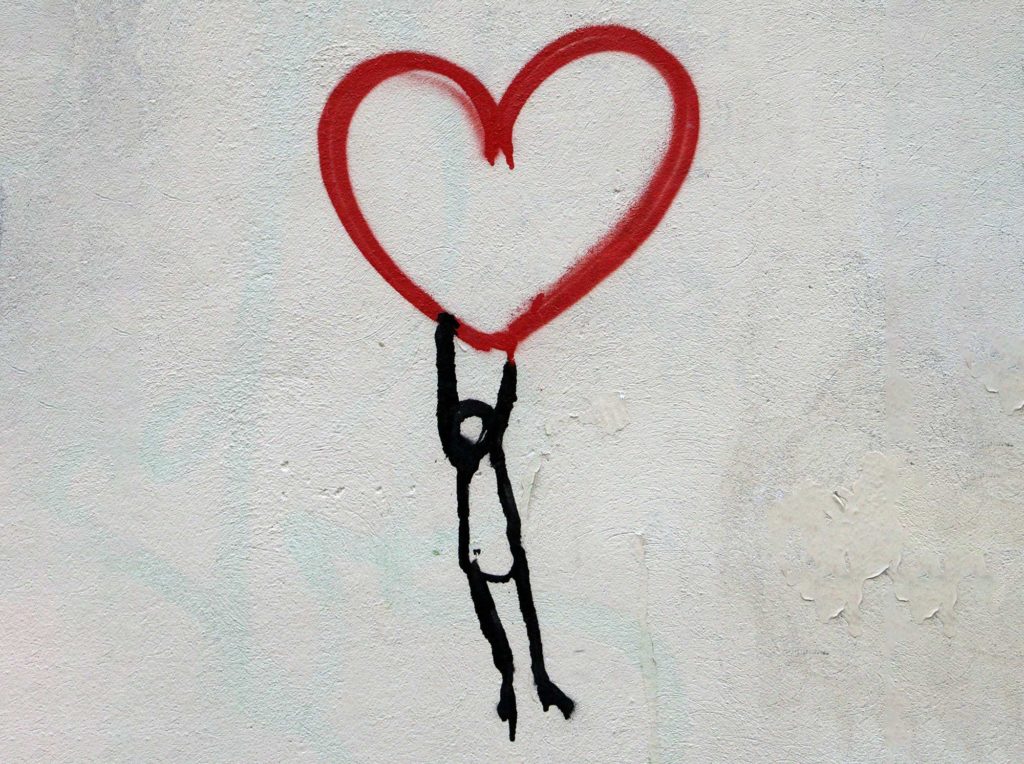 Divine Burdens is out! You can now find it on Amazon (five days after publication, Divine Burdens is still on the site, touch wood, even though they banned the much less edgy utopian scifi that was The Brazen Altar—giant corporations gonna corp, amirite? Welcome to capitalism, I guess).
As we were discussing Divine Burdens, an interesting conversation on the topic of risk developed and we couldn't help but share with you!
One of the main characters in Divine Burdens is a woman named Lija, a worshipper of the god called the Hunt. She's a top athlete, one of the five best athletes in the City, and spends nine months competing with other top athletes for the coveted role of Sacrifice to the Hunt. As Sacrifice, she will spend three days without sleep or rest being chased down by Hunters through a constantly-shifting forest, her body available as a prize to anyone who manages to catch her and physically overpower her. She is both religious object and most honored worshipper in one.
Divine Burdens is, as we've mentioned a time or three before, erotic horror. Lija's experiences during the Hunt are…well, let's be politic and call them 'intense.' The Sacrifice is given a Blessing that makes her terrified out of her mind and unable to rest, then set loose for wave after wave of Hunters to pursue her.
In the City, this is a high honor, and every single one of the athletes competing for the position is incredibly skilled, competitive, and strong. They all go through extensive, enormously intense training, some of which might quickly break the spirit of a person without access to the speedy healing offered by a medical pod.
Given that, you might be forgiven for assuming that the people who compete for Sacrifice to the Hunt would be utterly fearless. And in a sense, they are.
Lija lay on her back, holding Tatian tightly. She wrapped her legs around Tatian's hips. They stared at each other for a moment, face to face.

"I almost wish you would win the competition," Tatian said. "I might enjoy that a lot."

"Are you conceding?"

Tatian laughed. "Oh, no. There's no way you're beating me." She planted a knee on the platform and wrenched herself violently, twisting herself around in Lija's grasp. Then she placed both feet on the ground and pushed, sliding them both backward along the platform. It tilted. Tatian twisted sideways. They both rolled toward the edge of the platform, which tilted more and more rapidly until it dumped them off the edge. They fell, still locked in a tight embrace.

Lija cursed. They hit the ground. The world filled with stars. Lija's grip slackened for a second. That was all Tatian needed. She wrenched herself free and was on her feet again, racing for the stairs.

Lija dragged herself upright. She set out after Tatian, who was already nearly to the top. Tatian trotted out to the center of the platform. The line resumed its sweep.

Lija climbed the stairs, her breath coming in ragged gasps. She stepped out onto the platform. Tatian stepped to the side. It tilted. Lija wavered.

"You're stronger than me," Tatian said. "You might even be faster than me. I can still beat you. The winner isn't always the fastest or the strongest. The winner is the person who's willing to do what the other one isn't."

From Book Two, Divine Burdens
Lija and her fellow athletes are willing to go to extraordinary lengths to win. They're the best, most competitive, most aggressive elite candidates the City has to offer. Broken bones during the competition? Eh, it happens, hop in a medpod. Just part of the price of being the best. Pain, discomfort, stretching past the normal limits of endurance? It's how you show you're the best. They casually accept a degree of physical pain that even the most hardcore extreme sports enthusiasts in our world would not voluntarily agree to (and we plan to discuss that more in a future blog post).
After breakfast, High Priest Henlith and Amakoli rose. "Today," Henlith said, "we learn who will become this year's Sacrifice to the Hunt." A cheer ran through the Hall. 

Brin leaned forward to whisper in Lija's ear, "I know who I think it should be!" Tatian glowered.

"The Sacrifice represents the strongest of us, the fiercest, the most capable," Amakoli said. "Many people compete, but only one can be the best. Today, we find out who that is."

Savine, standing behind Tatian, fixed her gaze on Lija. Two eyes floated in black emptiness. Lija shivered.

"Tonight, this hall will be filled with celebration," Henlith said. "Let's go find out who it will be for."

From Book Two, Divine Burdens
Those who don't succeed in becoming the Sacrifice in any particular year often become Hunters instead, chasing the Sacrifice through the forest, ravishing her once they catch her. These elite Hunters are also top athletes, people who have trained alongside the Sacrifice—possibly for years—who know how the Sacrifice thinks, who know how to track, who know intimately the layout of the forest that serves as the arena for the Hunt and the playground for the god they all worship.
The Sacrifice, in other words, is in for an…interesting time.
In the real world, signing up for something like this might seem so risky as to be quite bonkers. No, not quite bonkers, very bonkers. In the world of the Passionate Pantheon, the citizens of the City have a very different approach to risk than people in the real world—an approach that comes from living their entire lives knowing that the gods and the AIs always, always have their backs, that nothing can hurt them past the ability of a couple of hours in a medical pod to fix, that their limits and boundaries will never be violated, that nothing bad will happen to them.
Nothing physically bad, that is.
In the Passionate Pantheon, physical risk is treated very differently indeed than it is in the real world, thanks to their culture, their technology, and the omnipresent AI gods and drones.
Emotional risk, on the other hand…
Emotional risk in the City is a whole 'nother beast. Partly because of the difference in contrast, of course; when you have almost nothing to fear from physical risk, emotional risk feels scarier, perhaps. And practice with assessing risk makes it easier over time to accurately judge, after all, and they get much less practice.
More than that, though, when you spend your life in the same city, a place of only a few million people, and you routinely live for centuries, the fact is, people who you hurt or who hurt you might continue to be part of your community for hundreds of years. This changes the society, and the social contract around vulnerability…something we explore in-depth in the third book, The Hallowed Covenant, and the fourth book, tentatively titled Unyielding Devotions.
What does this mean for Lija and other characters we meet in the first two books? That stark contrast between physical and emotional risk means characters will routinely, even eagerly, agree to do physically intense—even overwhelming—things (like compete to be Sacrifice to the Hunt) that would be unthinkable in the real world…but emotional risk and vulnerability that are part of our ordinary daily lives become incredibly difficult for them.
"This might be the biggest bedroom I've ever seen," Brin said. She snuggled up to Lija's side. "You could host a party in here."

"The thought's occurred to me," Lija said. "It used to be even bigger. I did make one change."

"What's that?"

"I had the room divided in half." She took Brin's hand again and led her into a second bedroom, appointed much the same as the first but without the tapestry on the ceiling. This room had a couch at the foot of the bed. Beside the couch sat a claw-footed nightstand of tiger-striped wood with a Provider set in its center.

"What's this room for?" Brin said.

"Well, I was kind of hoping, that is, if you didn't have any other…I mean, if you don't mind, I thought that maybe, I don't know, you and Savine could, well, I mean, once Savine's finished her term as my bondslave, because, you know, she doesn't have a choice right now, but you do, if you wanted to—oh, I'm making a hash of this." Lija rolled her eyes and ran an impatient hand through her hair. "How would you feel about moving in here with me? You and Savine. If you want to, I mean."

Brin hugged Lija fiercely.

"Oof! Is that a yes or a no?"

Brin laughed. "I will consider your proposal." She grinned at Lija's expression. "That's a yes."

"Whew!" Lija said. "That was awkward. This doesn't mean I'm going to sleep with you every night! I still like sleeping on my own. And—"

"Hush." Brin kissed her to silence her.

From Book Two, Divine Burdens
In the real world, we have a common expectation of the way relationships are "supposed" to progress. You meet, you date, things get serious, you move in together, you get married (in some societies it's the other way around—you get married, then you move in together), you have kids, you die. A lot of folks refer to this as the "relationship escalator." It's a sort of path society slots you into, which you can't step off without tumbling all the way to the beginning again (hence 'escalator'), and it guides your expectations about what a relationship looks like and what trajectory it takes.
In the City, there isn't a relationship template. Relationships come in a whole colorful tapestry of different forms, with no two relationships looking alike. There are lots of reasons for that—in fact, watch this space, we're planning a whole essay on this topic!—but the lack of a relationship template means you need to be more emotionally vulnerable, to be willing to ask for what you want without leaning on the Standard Model of what a relationship looks like…but that emotional vulnerability is harder for them than it is for us. And without a relationship template to draw upon, emotional vulnerability itself becomes attached to a lot more risk, and navigating that risk is something citizens of the City do quite differently. (You'll see some ways that manifests, and what happens during a breakup, in the third novel.)
(As an aside, for many people in the real world—especially those socialised as women who mostly seek heterosexual relationships—physical and emotional risk are intrinsically bound together. There is very rarely an occasion for emotional risk without the physical, and many experiences of physical harm come with emotional betrayal. So the separation isn't always as neat and tidy as we're laying it out here, but the point is, in general, people in the City approach these kinds of risks in ways that aren't like what happens in the real world.)
The people in the City are, in many ways, extremely emotionally healthy—much healthier on average than we in the real world are, with our weird associations and assumptions around intrinsic value and resources and human rights—though they do have some weaknesses. One of these is grief. Grief and bereavement, especially when it's unexpected, is something the citizens of the City have a lot of trouble with (and that's one of the themes in the fourth novel!). People of the City are generally secure-attached, they communicate directly (the way consent is structured in the City encourages direct, usually verbal, communication and clear boundaries), and they have that bedrock sense of safety and security that comes from knowing that your childhood drone, and later the whole of the City itself, is always watching over you protectively…plus of course they live in a post-scarcity society, so they'll never want for anything like food or shelter.
But they aren't superhuman. They do feel rejection painfully, even excruciatingly, (though the things they interpret as rejection are different…perhaps that will be a blog post of its own!). They do get their hearts broken, and when you live for as long as they do, heartbreak is on a completely different scale. So they are, perhaps reasonably, more hesitant, more guarded maybe, around emotional intimacy.
When they offer it, they offer it all the way—the fourth novel has some lovely examples!—but it's not as easy as it is for us, with our shorter lives and our acute awareness of physical risk on top of the emotional risk of relating to others.
At the end of the day, the reasons they do the things they do—the reason Lija and her fellow competitors are willing to fight so hard for the honor of experiencing a ritual that to us would be both intensely painful and extremely horrific, yet become incredibly flustered at the thought of inviting a lover to move in—is the way the society of the City views risk. It's so radically different from how we in the real world look at it that we, as the authors and creators of this world, aren't even sure we've fully explored the implications! Maybe in the future, we should revisit this topic?