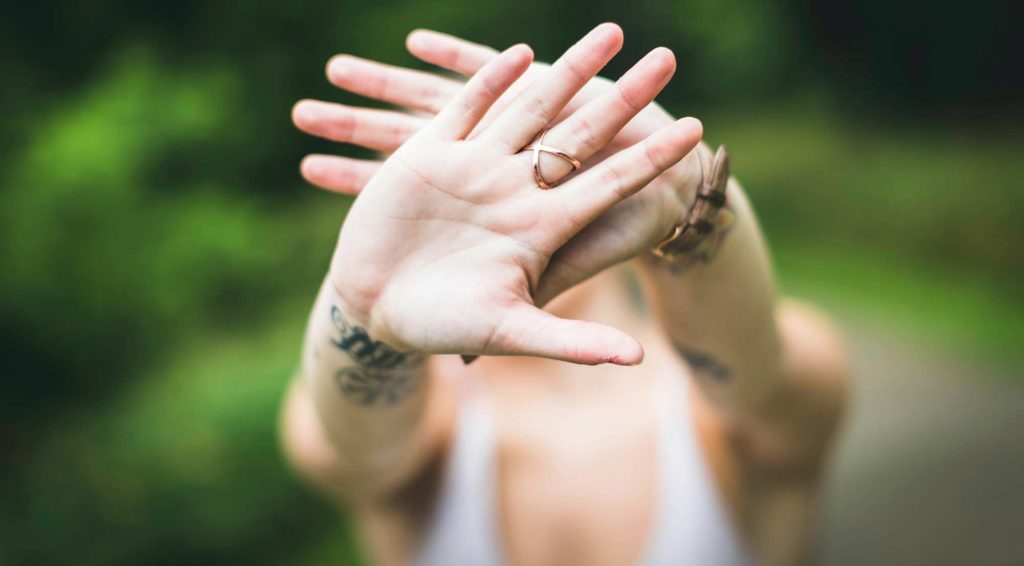 We've already talked quite a lot about consent in the Passionate Pantheon universe (check out Part 1, Part 2, and Part 3 of the series), but there's always so much more to talk about! It's a topic that is both expansive and nuanced, and we use the Passionate Pantheon novels to examine consent from a lot of different angles.
One of the differences between consent in the Passionate Pantheon (especially in the darker even-numbered novels) and consent in the real world is that consent in the real world is often assumed to be open-ended, unless it is explicitly revoked—this is the way most romantic relationships, including marriage, work—whereas in the City, consent once given often cannot be revoked, but it is never open-ended in duration. So in the Passionate Pantheon, if you consent to an activity, you're in it for the ride. You generally can't change your mind halfway through. However, consent is always given on a case by case basis; consent to an activity today is never assumed to mean you're willing to do it again tomorrow! Nor that you might be willing to do other similar activities that you hadn't given consent for. Nor that you might be willing to do that activity with anyone else.
We got to talking about this a couple of weeks ago, and Eunice observed that consent in the Passionate Pantheon works the way some non-kinky people in the real world assume that BDSM works. Sometimes, when people who are unfamiliar with kink watch a BDSM scene (or a Hollywood mock-up of one — and yes, mockery is a deliberately chosen description!) from the outside, they can come away with some strange ideas about how it works. For example, many get the idea that if you consent to be submissive once, that's it. You're now A Submissive, the end, and you've given up the right to revoke consent from that point on. You've signed the contract, as they might say in a certain extremely unrealistic book and movie franchise based on Twilight fanfiction.
In the BDSM community, we know this isn't how it works (or at least, it shouldn't be—humans being what they are, we wouldn't want to be that definitive!). One of the hallmarks of BDSM is that consent is always ongoing. Even in so-called Master/slave relationships, which are built on the idea that the master "owns" the slave, the slave is, in reality, free to leave at any time. Master/slave relationships are a kind of fantasy about total control—yes, even for those who insist it's not a fantasy! Maybe particularly a fantasy for them, in fact—and the people in such relationships can (and do) choose to end them. There is no way to enforce such a relationship if one party wants to end it without some almost-verging-on-highly illegal actions.
And those are rather less common than religious fundamentalist evangelicals would have you believe, especially in comparison to some of their own activities.
The society of the City is built on a strong foundation of consent. With very few exceptions, consent is baked into the social fabric to a degree that would seem quite strange to us in the real world. Even a person who consistently commits offenses against others is not involuntarily incarcerated against their will. There is no such thing as a prison in the Passionate Pantheon. Rehabilitation is short and intense, invariably taking less than a day, then reparation is done in the community. A person who absolutely cannot exist without harming others may be given a choice to have their brain changed so that their need to harm others is removed (though again, this is never done unless the person agrees to it), or simply excluded from the City. Even this choice would be at the end of a long series of attempts to prevent any damage to others without infringing on the individual's own freedom of choice. Each person's right to choose ends when it negatively impacts others, of course, but that doesn't mean that their ability to choose isn't important. This is a foundational tenet, maybe only behind the importance of keeping your promises (we'll come back to that in a bit).
But… (and of course there is a but…)
In the City, it is typically the case that once you've agreed to do something, your ability to revoke consent is taken away from you…and this is considered normal and acceptable. Your consent is always, always limited in duration—one activity, one party, one day, whatever—but once you've agreed, you may not be able to change your mind. In fact, your subjective experience might deliberately be distorted so that you're not capable of changing your mind.
Enrilik gestured to one of the nude figures, a tall, curvy woman with long yellow hair. The woman stood spreadeagle at one of the frames, legs apart, arms above her head. Enrilik fastened the straps around her body, then closed the manacles around her wrists. "Kaytin, this is Nayar. Nayar, meet Kaytin."

"Pleased to meet you!" the woman said. "I've heard so much about you. When I found out Jakalva was hosting a party in your honor, I had to be here." She tugged at the manacles that bound her wrists. "Can you make those a little tighter? Jakalva says I'm in for a terrifying night. It wouldn't do for me to get loose in my panic."

Enrilik adjusted the manacles. "Is that better?"

Nayar tugged at them again. "Much better, thank you." Kaytin knelt to bind her ankles to the lower corners of the frame. "Will you be accepting my hospitality later, when I am confused and frightened?" Nayar said.

Kaytin straightened with a grin. "Maybe. That sounds fun."

From Book 4, tentatively titled Unwavering Devotions
Citizens of the City are okay with that, in part because of the absolute bedrock sense of safety that comes with growing up in their society. They know, as surely as you know that if you drop something it will fall, that the AI gods and the drones are watching. They know that the gods and drones will intervene if something goes wrong. They know they will not be damaged, physically or mentally, at least not in any way that can't easily be fixed just by hopping into a medical pod for a short time. They know the boundaries around the thing they've consented to will be enforced with absolute, unyielding precision. (We talk about this cast-iron sense of safety in more depth in Part 1 of this series.)
Consent works this way in the City because, while consent is one of the foundational principles of the society of the City, so is the idea that a promise once made can never, ever be broken (I said we'd get back to this point!). As we've mentioned previously, in this sense, the people of the City are kind of like science-fiction Fey.
Promises are the deepest, most foundational magic that exists. It's the bond that makes living in a society bearable, for you and those around you. The idea that you are beholden to others is what drove the ability to create a social contract when we developed as a species, and what greater magic could possibly exist?
They were joined a few moments later by a tall, slim woman with light brown skin and short black hair that looked decidedly tousled. She wore a simple yellow wrap tied loosely around her waist. She walked quietly, as though trying to evade notice, her gray eyes downcast.

"Cleric Penril," she said, in a voice so soft Avia had to strain to hear it. "I…I need to talk to you."

The woman—Tessia, Avia guessed, from the sound of her voice—sat, eyes still downcast. Silence descended on the room, broken only by the soft sigh of a light breeze through the open windows. Penril seemed content to wait for her to speak first. She seemed in no hurry to do so. The moment stretched. Avia fought down the urge to break the silence.

Eventually, Tessia spoke. "Last night, I made a promise."

"You did," Penril said, his voice even.

"I…I don't think…it wasn't what I…I don't know if…" A tear ran down her cheek. "It wasn't what I thought it would be."

Penril nodded. "New experiences often aren't."

"What I mean is…" Her voice trailed off. She wiped her cheek with the back of her hand. "The thing is…"

"Yes?"

Tessia twisted her fingers together. "I don't think I can keep my promise." Her voice was nearly inaudible.

"I see." Penril sat back with his arms folded in front of him, lips pressed in a tight line of disapproval. "You made a promise not only to me, but to the gods themselves. This is a serious matter."

"I know!" Tessia wailed. "I can't do service, I just can't!"

Penril sighed. "When we created the first gods," he said, "we struck a pact. The gods would provide for us, and in exchange, we would worship them. Central to this covenant is the idea that a promise is a sacred thing. Nobody, human or god, may break a promise once given. To do so is to tear at the foundation of our society."

"But I—"

"I'm not finished!" Penril thundered. "If we cannot count on one another to keep our promises, the bonds that tie us to each other in mutual cooperation fail. All of society crumbles. A promise, whether to a person or to a god, is a bond. If you break that bond, what place do you have among civilized people?"

Tessia wept, wracking sobs that shook her slender frame. "I know!" she said. "I can't—I just—I didn't know! I thought I could do it! I'm sorry!"

Penril's gaze held steady. "You have made a promise to the Blesser and to me. You made your promise in the presence of Avia in her role as Vessel of the Blesser. Keeping your promise is not optional. I will expect you to be here half an hour before sundown in four days' time, prepared to serve the Blesser."

From Book 3, The Hallowed Covenant
So the idea that consent once given can't be withdrawn is perhaps much less frightening to them than it is to us, because consent is a promise, not to be broken, and they know that whatever it is they've agreed to has a fixed, usually short, duration. The end is always visible from the beginning. Tessia weeps because she is so disappointed in herself, so full of shame that she has broken a promise, but she is not terrified. She doesn't fear being harmed or forever judged, or a pariah for not being able to fulfil a promise.
Even in the case where you accept a punishment (and in all but one City you must both consent to, and actively ask for, punishment, and accept that the punishment is fair and just, for it to be given), the punishment too is limited in duration and impacts on your future. If you fail to accept punishment for hurting others, it won't be forced on you, though the drones and the AIs will seek to protect others from you in the future. Only if that is impossible will you face exile.
And in the society of the City, once the thing you've consented to is over, it's over. Including punishments. There's no assumptions about who you are or what you are afterward; if you agree to be someone's bondslave, when the term has ended, you are absolute equals again. There's no lingering sense that that person has any further claim to power over you whatsoever due to that previous bondslavery. If you are punished, once that punishment is complete the stain of that guilt is entirely wiped clean, with no lingering stigma.
The ways we explore consent in the Passionate Pantheon universe might be uncomfortable to some people. They're supposed to be. Hot, yes; sexy, we hope—but also uncomfortable, because we use these novels to ask "what if?" questions that hold a mirror up to some of the more uncomfortable parts of the real world.
We have a little suspicion, though, that the way we play with irrevocable consent, especially in the second and fourth books, may, perhaps non-intuitively, make kinky people more uncomfortable than people who aren't into BDSM.
People (especially female-identified people in heterosexual relationships) in ordinary non-kinky relationships might already be accustomed to the notion that a lot of people believe that once you've said yes to something, you can't stop. Many women have had the experience of feeling they can't say 'no' once they've said 'yes.' They are often considered, sometimes even told explicitly, that they are selfish if they withdraw consent. That they are possibly even damaging their partner if they stop in the middle of sexual activity. That's both horrifying and untrue, but it's also an inevitable consequence of the way our society looks at sex and sexual agency. (We're not saying only women have this experience, of course, though it's probably more familiar to female-identified people than male-identified people. The real world doesn't do a good job of promoting sexual agency for women.)
And whilst this approach to irrevocable consent might be perfectly reasonable and acceptable in a fictional society where every single individual is both a lot more free of coercion (there's no such thing as survival sex in the post-scarcity culture of the Passionate Pantheon) and significantly more confident of their physical safety, those two elements aren't, and can't be, true in our real world. And yet this belief that consent is a promise that is unforgivable to break somehow still exists in reality, and probably is far more wide-spread than most people would like to acknowledge.
Kinksters, on the other hand, are—at least in theory; the reality is outside the scope of this essay, but let's just say that theory and practice should be the same, but humans aren't known for being able to always perfectly practice what they preach, and kinksters are no different—inculcated in a culture that teaches consent must always be explicit, exists only in the moment, and can always be withdrawn. Withdrawing consent is the whole function of safewords!
So perhaps unexpectedly, it's the people most accustomed to playing with consent who might find the even-numbered novels the most uncomfortable, especially if it makes them horny too. It goes utterly against what they've been taught is the 'better' style of consent, better than the way mainstream society does it, a more conscientious style that they aim for and idealise. And in our real world, we approve of that. We encourage that, in fact. But the real world is not the world of the Passionate Pantheon, and the circumstances that exist in the real world would be considered intrinsically antithetical to true consent from the point of view of the residents of the City anyway.
We hope the readers will find the scenes we paint arousing, hopefully a little thought-provoking, but we also hope they'll be at least a little disturbing. The even-numbered novels are erotic horror, after all. And what's the point of horror if it doesn't make you look at the world around you and feel just a bit unsettled at the similarities?